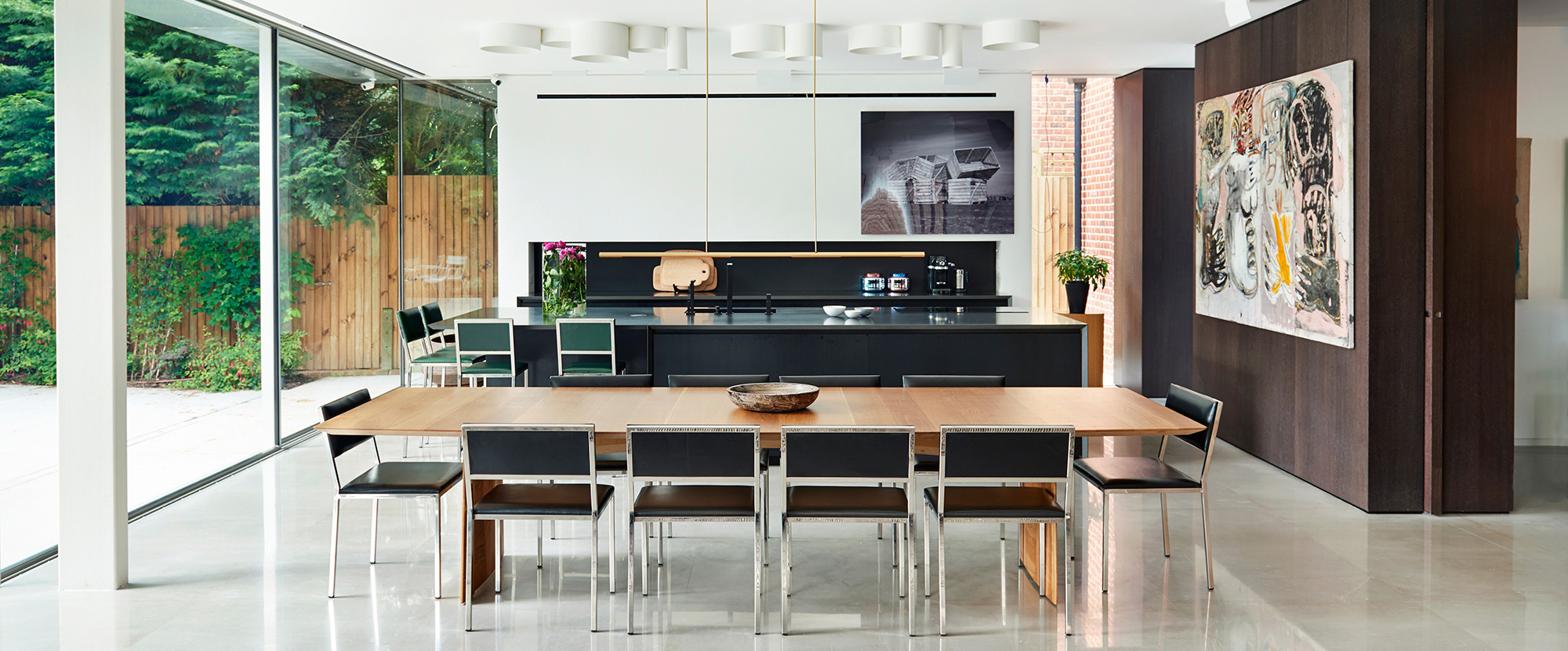 ORNAMENTI by Lapicida - Introducing Garden Ornaments and Interior Inspiration
28 May 22
Launching May 2022,
ORNAMENTI by Lapicida
is an expertly curated collection of handcrafted planters, ornaments, furniture and accessories, suited for both private gardens and interiors, as well larger landscape projects. Made in the UK and Europe using the finest materials, including Vicenza limestone, Zinc, Galestro clay as well as durable Lead and Steel, the range perfectly aligns with the quality and signature aesthetic of Lapicida's existing collections.

The extensive ORNAMENTI collection includes plain and decorative planters, sundials, garden benches, fountains and other statement pieces, available in a range of materials and finishes. Grand in scale and concept, many of the designs are exclusive to ORNAMENTI, resulting in a truly unique outdoor offering. The collection pays tribute to both traditional and modern manufacturing processes; many items have been created by hand by expert craftsmen. This commitment to championing British and European craft is very much in line with Lapicida's own brand ethos and manufacturing methods.

Alongside these uniquely sourced designs ORNAMENTI also offer a bespoke service allowing clients to request custom creations, some realised using sophisticated 3D software and advanced CNC machinery, ensuring limitless design potential for the garden and home.

As well as being available to buy online via the user-friendly new website, the collection can be viewed at Lapicida's Harrogate showroom, where ORNAMENTI has an inspiring and stylish new display garden; airy, idyllic and expansive it is the perfect showcase.

Terracotta Planters
ORNAMENTI's terracotta planter collection includes 25 different designs, ranging from the classical to the contemporary. Handmade in Italy, they are moulded from the finest frost-resistant Galestro clay and crafted by highly skilled Italian artisans.

Lead Planters
Handmade to order by British craftspeople and decorated in a traditional English aesthetic, ORNAMENTI's lead planters offer both style and substance. The launch collection includes two designs although ORNAMENTI can source many more.

Versailles Planters
Inspired by the iconic citrus planter boxes found in the manicured gardens of the Palace of Versailles, these ORNAMENTI planters open on all four sides and are made from steel and wood, making them as practical and durable as they are eye catching. Available in any colour from the RAL palette.

Zinc Planters
Very much on-trend, ORNAMENTI has sourced a unique collection of zinc planters suitable for gardens and landscapes of all styles and sizes. Each handmade design is first crafted and then hot dip galvanised to ensure rust resistance before being hand patinated to achieve the zinc finish.

Pottery Planters
ORNAMENTI has sourced a collection of artisan-made pottery designs from the historic Languedoc region of France: including traditional Anduze, Biot and Bugadier styles. From 550mm to 1200mm in height, these iconic designs are ideal for garden rooms and orangeries.

Stone Seats
Inspired by the work of the acclaimed architect Andrea Palladio, ORNAMENTI's exclusive stone seats are carved by Italian artisans from Vicenza limestone. Beautiful and elegant, they bring a touch of classicism to outdoor spaces.

Wrought Iron Seats
Designed and wrought in England by expert blacksmiths, ORNAMENTI's wrought iron garden seats are extremely versatile and suited to any number of outdoor settings. Made completely from heavy duty steel, hot dip galvanised to prevent rust and then hand finished to give a fabulous zinc patina, these robust seats are built to last. Also available with Iroko wooden slats.

Fountains
True statement pieces that bring flair, elegance and a touch of antiquity to outdoor spaces, ORNAMENTI fountains feature clean, angular lines and intricate decorative features. Hand-carved from Italian limestone.

Sundials
Designed to form the centrepieces of the garden, ORNAMENTI's sundial range offers 4 designs: Armillary Sphere Sundial (available in Zinc and Distressed), the Armillary Sphere Crescent Sundial (made from solid Brass), and the Apollo Wall Sundial in Vicenza limestone.