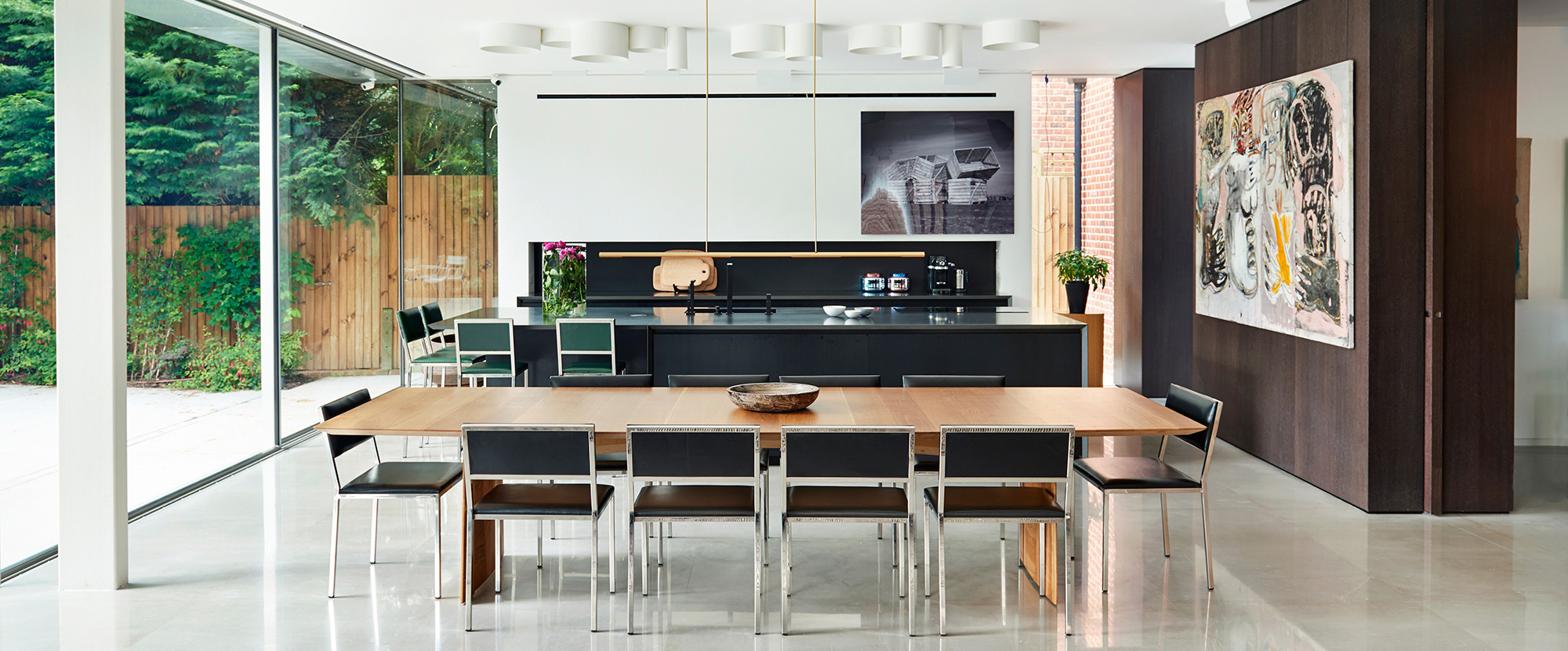 Introducing: Marc Newson for Drummonds Collection
02 Feb 22
Drummonds
are launching an exciting new design collaboration with multi award-winning industrial designer Marc Newson. One of the most influential designers of his generation, Marc's work is incredibly diverse, spanning many disciplines including the manufacturing, technological and luxury goods sectors.

Bringing his sharp eye for detail and innovation to bathroom design, the collaboration combines Marc's unique design style with Drummonds' classic, handmade pieces, resulting in a contemporary new look for luxury bathrooms.

Together they have produced an inspirational, refined and functional collection including a spectacular freestanding bath, shower controls and a range of taps and mixers. Bold and dynamic, the new pieces sit in perfect harmony with Drummonds' existing collections, offering all the style, craftmanship and design heritage that Drummonds are renowned for.

On the collaboration, Marc says: "As a client of Drummonds for a number of years, the Collection was born of an admiration for the company and its exceptional eye for detail and mastery of traditional processes. Taking design cues from retro bath fittings and combining them with some modern high-end manufacturing, the collection truly expresses my and Drummonds' values - timelessness, quality and functionality."

The Coln Bath

With clean white lines and a softly rounded form, the new Coln bath brings a contemporary look to bathroom interiors. Made from composite marble, it has a uniquely contoured shape and textured appearance. The Coln comes with changeable metal feet, available in a range of finishes from Drummonds' metals collection. Related to, but fundamentally different from Drummonds' other baths, it's a new look at luxury bathing.

The Coln | H509 x W1690 x D689mm | from £7110

The Bibury Tap & Shower Collection

Inspired by the aesthetic of vintage industrial fittings, the Bibury tap and shower collection perfectly captures Drummonds' design ethos: classic, timeless pieces made to last a lifetime. With a real focus on engineering precision and luxury materials, the collection offers a shower plate and controls, as well as a bath and basin mixer. The brassware was made by hand using the traditional lost wax casting technique; allowing for great design flexibility in terms of the structure and shape of the products. Taking their cue from historic Soviet spigots, the taps and mixers are characterised by signature wheel handles, adding a distinctive new look to Drummonds existing tap offering.

Bibury Basin Mixer | from £2106 Bibury Floor Standing Bath & Shower Mixer | from £4356 Bibury Shower | from £2904

About Drummonds: Drummonds' distinctive style is clean, crisp, and luxurious, perfect for both contemporary and period settings. Inspired by classic pieces and traditional manufacturing, Drummonds produces sumptuous bathroom products with a solidity and integrity rarely seen nowadays. The Marc Newson collection will be shown in Drummonds' London and New York showroom.

About Marc Newson: Marc Newson, CBE, has been described as one of the most influential designers of his generation. Working across a wide range of disciplines, his clients include Apple, Hennessy and Montblanc. Since his first solo exhibition in 1986, Marc has lived and worked in Australia, Japan, France and the UK. He is the only designer represented by Gagosian Gallery and his designs feature in the permanent collection of museums across the world.