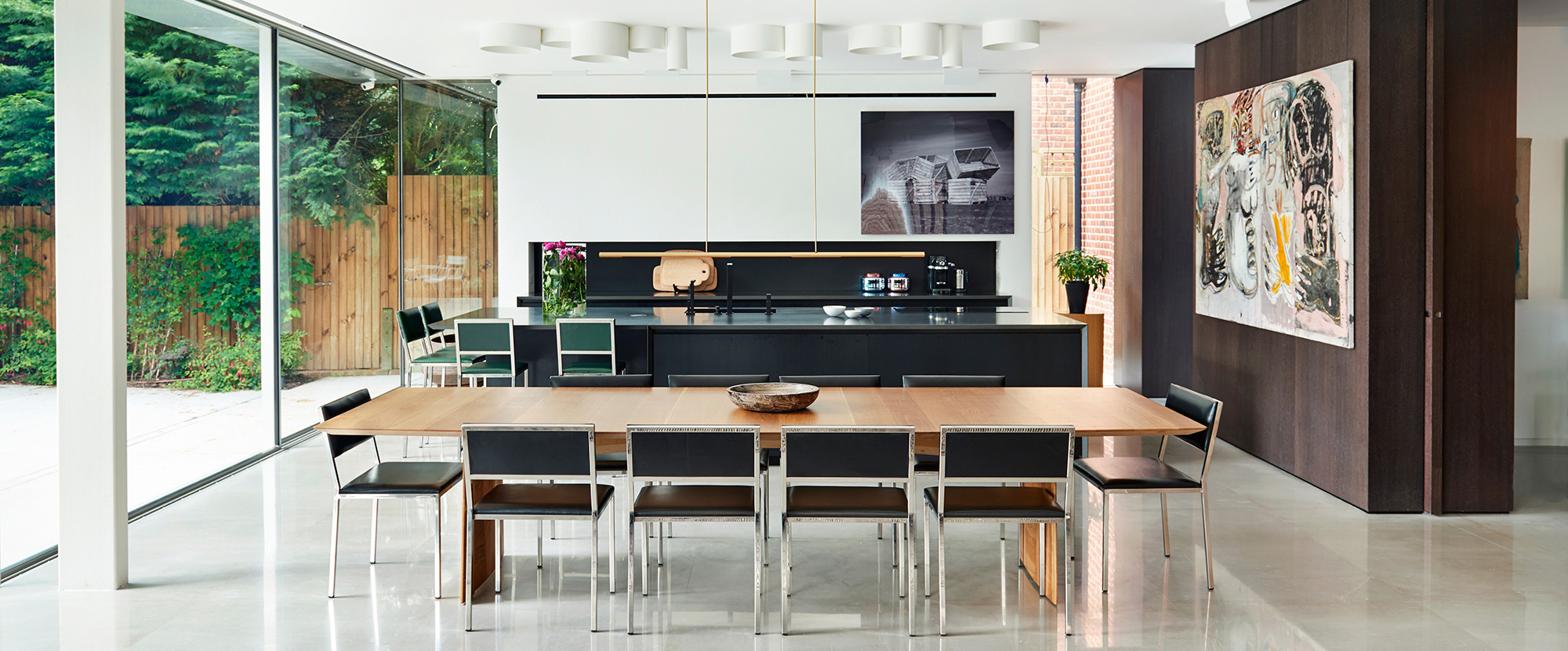 Launching | Scarpa Collection from Ziad Alonaizy
26 Jan 21
Founded in 2018,
Ziad Alonaizy
is a luxury-led and conceptually driven furniture atelier and design studio based in London. Following a successful career as an orthopaedic surgeon, Ziad retrained in architectural interior design. After graduating from the Inchbald School of Design, he worked for some of the world's most renowned design studios, before setting up his own company and launching his debut furniture collection, AEGIS.

Committed to excellence and quality craftmanship, the studio specialises in bespoke furniture making, creating elegant, iconic pieces with a truly timeless feel. Designed in London, each piece of furniture is built by expert artisans who have been perfecting their craft for decades. Using only the highest quality materials, Ziad offers a wide variety of beautiful finishes including a range of metals, marbles, and fabrics to complement any interior.

MASTERS SERIES 01 | SCARPA Collection

A tribute to the life and works of the Italian architect Carlo Scarpa, the new SCARPA collection from Ziad Alonaizy perfectly exemplifies the exceptional artistry and intuitive approach to design that characterised the architect's work. Handmade in the UK, it is the first introduction from MASTER SERIES: a range of furniture collections that pay homage to the 20th century's most prominent and pioneering design icons: starting with Carlo Scarpa, Eileen Grey and Frank Lloyd Wright.

Taking inspiration from a door found in the Fondazione Querini Stampalia in Venice designed by Carlo Scarpa, the collection is comprised of five statement pieces - a coffee, console, side and martini table, as well as a bench. Offering both style and substance, the pieces come with an exquisite choice of distinctive marble finishes, including Arabescato Rosso Orobico, Invisible Grey Gold and Black Forest, whilst the architectural steel base is available in Dark Bronze, Burnished Gunmetal and Copper.

Providing even more decorative possibilities, the SCARPA bench can be upholstered in an Amber, Ruby or Jade cotton velvet, reminiscent of the marble choices, whilst the coffee table comes with an optional accessory, an elegant integrated tray with sumptuous bronzed glass lining.
Bespoke sizes and finishes are also available.